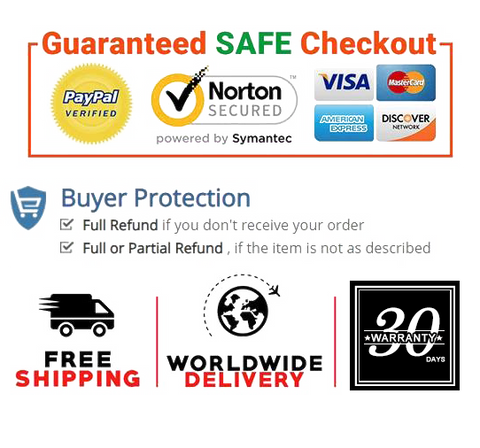 [Relieve Anxiety]-- Each package comes with 1 glow ball and 2 catnip balls, to attract cat attention. This toy will help to relieve cat anxiety and improve IQ.
[Fits To Cat In Any Ages]-- This toy is suitable to cat in any age, and also can be played by two cats at the same time. You don't need to worry about that cat will running around at home when you go our for work.
[Windmill Design]-- There are two transparent bins on the round blades of windmill, which can place mint balls to attract cats(Included). When the windmill is gently moved, it will rotate, making the cats love not releasing their claws, and there is a hair and face rubbing device in the middle.
[Teeth Cleaning for Cats]--These bumps on the surface of windmill help the cats clean their teeth and remove the oral odor.
[Safe & Durable Material]-- The strong suction cup can stick to clean smooth surface, like floor, doors, windows, and under the table. Windmill cat toy made of soft and bite-resistant TPR material, BPA free, non-toxic and does not harm cats.


Product description

Windmill cat toy, sucker base, can be sucked on the floor, doors and windows, under the table, wherever you want to suck.
When the windmill is gently moved, it will rotate, making the cats love not releasing their claws, and there is a hair and face rubbing device in the middle.
High quality, customer satisfaction is our purpose, we hope that customers can use our products satisfactorily and serve customers.
Package Included:
1 x cat toy
1 x LED Ball
2 x Mint balls


Product details

Color  Green
Product Dimensions  6.2 x 2.9 x 2.7 inches
Item Weight  3.5 Ounces
Date First Available  March 01, 2021