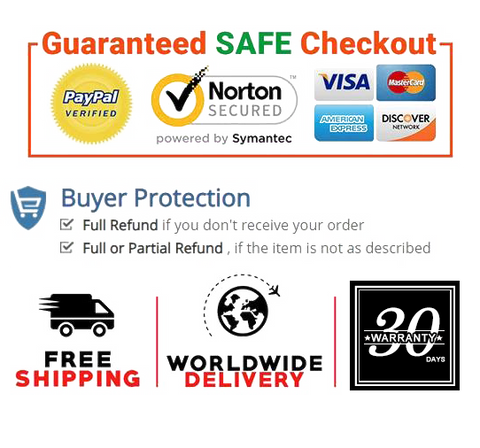 THE ULTIMATE MEDICAL GAUZE SET: It always better to be proactive than reactive and with our medical conforming gauze rolls, you will always be ready.They are the only ones that come as a 36-pack and they are perfect to be used as a stretch gauze bandage to provide light compression and securely cover any wound.
MULTIPURPOSE STRETCH GAUZES KIT: Our conforming gauze rolls are great for covering all kinds of wounds and injuries. They provide a slight compression to the site of injury while securely holding on to the wound area.
COMFTARBLE & HIGHLY ABSORBENT: Made from flexible and stretchable fabric, our non-sterile gauzes are durable, stretchy and highly absorbent. Plus, they are extremely breathable, allowing your skin to breathe while letting your injury heal faster. They are in fact specifically designed not to slip while in use.
INDIVIDUALLY WRAPPED – LATEX FREE: When it comes to your health and well-being, we know it's not the time to cut corners. That's why these stretch gauze rolls are not made with natural rubber latex, and are each individually wrapped, designed with a unique weave construction and finished edges to prevent unravelling and linting.
100% RISK-FREE PURCHASE: Try out our latex-free multipack of stretchy medical gauze and if you are not positively thrilled with it, let us know and we will make it right. With 2 packs included, you'll have more than enough for your home, car and outdoor adventures!


Product description

An All-Inclusive Bandage Set For You & Your Family
If you are looking for quality medical supplies and products to complement your first aid kit, look no further.
Contrary to low-quality wound dressing gauze pads that end up causing more harm than good, ours allow for flexible movement without unraveling or linting.
They are simply ideal for use as a secondary dressing, as they can be stretched or de-stretched to meet the need of each specific wound of each patient.


Product details

Package Dimensions      9 x5 x9 cm
Item Weight      63 g
Date First Available      August 31, 2020