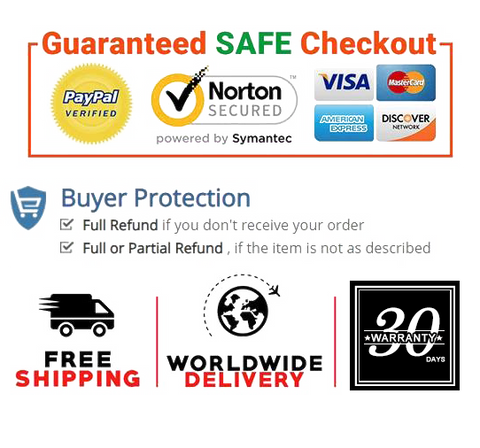 【EXTRA-WIDE SLOTS】: You can toaster big bread, thin slices of bread, delicious toast, doughnuts, whole wheat bread. Extra slot can meet your different needs, share more, tap and enjoy delicious bread, 2 slice toasters best rated prime adopt EU standard aluminum plated inner cavity, longer service life
【7 SETTINGS 3 FUNCTIONS】: You control the temperature, adjust the best 2 slice toasters temperature according to your preference, you can toaster delicious bread; Defrost, Cancel and Re-Heat modes perfect fits your needs, slice bagel toaster add happiness to you, 2 slice toasters is health for your family
【SAFETY AND PRACTICAL】: Compact 2 slice bagel toasters is lightweight but sturdy, slice bagel toasters made of 100% food grade brushed stainless steel and BPA free. Bagel Kitchen toasters saves your time and offers high-quality life for you, kitchen toaster and bagel toasters is your best cate
【EASY TO USE AND CLEAN】: Just push down the 2 bread toasters lift lever at the back, the slice kitchen toaster warming rack pops up for you to reheat any pastry conveniently. Bagel 2 slice toasters black removable crumb tray easily collects the bread crumbs; Best rated prime toasters 2 slice right power cord is convenient for toaster work, slice bagel toasters easy to use and to clean
CUSTOMER SERVICE:We devote ourselves to provide the best customer service and bring the best shopping experience to every customer.If you are not satisfied with our products.Please contact our support team at any time.

Product description

✦2 SLICE TOASTERS SPECIFICATION:

Product name: 2 slice bagel toasters
Occasion: kitchen, party, outdoor
Material: metal
Color: blue
Slots size: 1.5"*5.6"in

✦2 SLICE TOASTERS STAINLESS STEEL PACKAGE LIST:

-1*2-Slice Bread Toaster/Toasters
-1* Bagel 2 Slice Toaster Instruction Manual

✦2 SLICE TOASTERS WITE BAGEL NOTE:

-It is best not to adjust the number of files during the use toasters 2 slice extra wide process, otherwise, the bread will not be delicious

-Bagel Toasters 2 Slice different grades have different degrees of crispness. If it is a thin bread, kitchen best 2 slice toasters is
recommended to use 1-2 files. 3-7 files are best used to toast harder bread or taro slices

-It must be reminded that the sugar content of the bread, the flour for making the bread, and the way of fermentation will affect the
effect of baking the bread; especially if the surface contains too much sugar, it may cause the heating tank to overheat, smoke, etc



Product information
Color   blue
Package Dimensions   13.03 x 8.54 x 7.91 inches
Item Weight   3.3 pounds
Manufacturer   HOUSAPPK
Date First Available   August 10, 2020