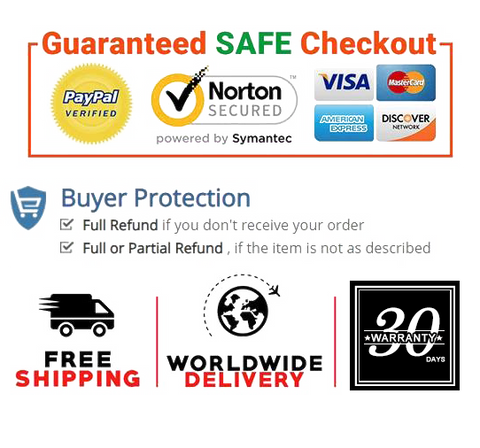 THOUGHTFUL SLEEPWEAR — A consistent bedtime is not the only requirement for a night of good slumber — stretch out your legs and arms freely, rest easy, and snooze peacefully with Gellax sleepwear for women – a functional design that's easy to slip on and take off.
PREMIUM-QUALITY SLEEP T-SHIRT DRESS — Made with finely combed 60% PURE COTTON, these feature professional stitching and perfectly lined hems, moreover, our nightgowns for women are soft, gentle on your skin, breathable, moisture wicking, and allow heat
COMFORT ALL NIGHT LONG — Gellax sleepwear with a loose design with short sleeves, mid-knee length, and pullover style, our nightgown fits all body types and lets free-range movement of your body — comfortable fit nightgown dress for women.
CUTE, PREMIUM & DURABLE — Gellax sleepwear comes in adorable prints. Gellax sleepwear can be easily machine washed without any fear of damage!
PROMISE OF QUALITY — We also offer a 100% RISK-FREE satisfaction guarantee on Gellax sleepwear. However, we are quite sure that you will be impressed with high level of attention to details and superior quality.


Product Details

Item Weight     6.85 ounces
Package Dimensions     11.81 x 9.84 x 0.79 inches
Date First Available     March 13, 2021