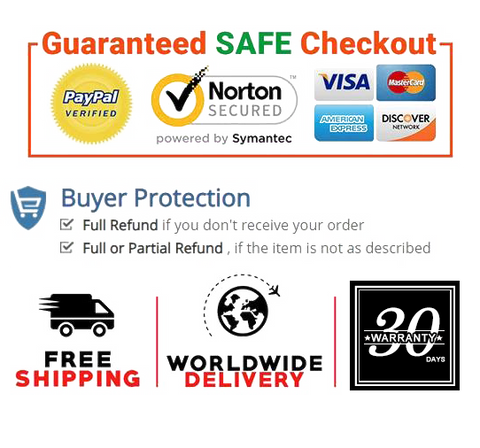 SHARP & DURABLE LONG LASTING SHARPNESS: Perfect for Cutting Slicing Mincing & Dicing Meat Cheese and Vegetables. Made of High Quality Ceramic, 60 times more Wear-Resistant than Metal knifes. Easy to Maintain, Holds its Sharp Edge. The knifes blades are made by Zirconium, only diamonds are harder, and stays sharp 15 times longer.
NO RUST & BPA-FREE: Rust Resistant, Anti-acid and Alkali Material, Non-toxic, No Contamination, No Metal smell, Easy to Use. will retain its original sharpness up to 15 times longer than steel blades. You will never need sharpening any more!
NO OXIDATION: Keep your vegetables free from oxidation when cutting with Funkystore ceramic knives. Keep your vegetables meat & food fresh for a longer period of time.
DIMENSION: 6.5 Inches Long Blade, Not for Cutting Bones, Coconut Shells or Super Hard objects.Do not use ceramic knife for chopping bone, prying, striking and do not try to put the knife into the dish-washing machine.
100% SATISFACTION - Professional Customer Service. If there is any product quality problem, please contact us in time, we will provide satisfactory solutions.


Product Details

Brand     Funkystore
Item Weight     7.2 ounces
Package Dimensions     14.29 x 10.31 x 1.42 inches
Date First Available     December 01, 2019