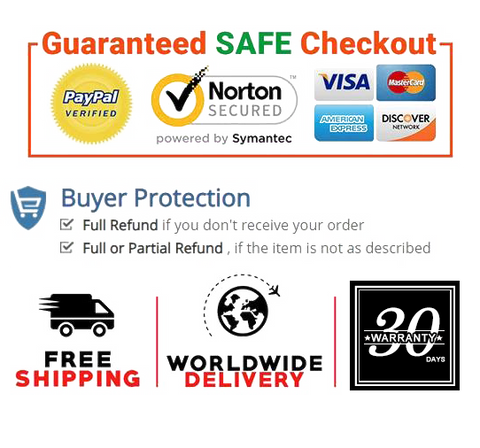 MATERIAL - Abs plastic
SIZE - 9.6''x1.96''
EASE SORENESS - The Shiatsu Neck Massager is specially designed with four gentle germanium knobs to ease neck pain, improve blood circulation, and help increase neck flexibility. Whether it is chronic neck pain or after a long day working at a desk, this massager is sure to give you the relief and rejuvenation to comfortably continue with your day.
DEEP TISSUE MASSAGE - With the adjustable knobs, the Shiatsu Neck Massager can be easily switched between a four-point gentle Shiatsu massage and a two-point deep tissue massage. In the times where you need more power and control in your massage, simply pull the knobs, twist, and release.
EASY TO USE - There is no charging or battery required. This product is a perfect companion to either keep at your desk at work, at home, or even when you travel. No matter where you are or what you are doing, a deep and relaxation massage is completely accessible to you at anytime.


Product details

Product Dimensions   14 x 8 x 1 inches
Item Weight   6.08 Ounces
Date First Available   September 02, 2020