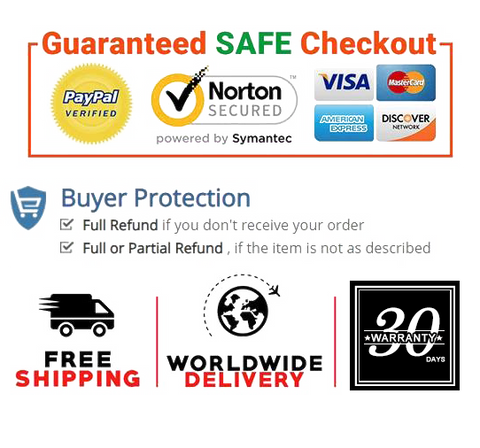 Long Handle Broom: The broom handle is 54.3" long which allow you to stand upright for comfortable sweeping instead of bending over .
Stainless Steel Handle: The broom/dustpan handle is made of high-quality stainless steel, the handle is not easy to rust and break.
Dustpan Teeth and Flexible Lip: Built in comb teeth for easy to scrape off the hair and rubbish of the broom silk into dustpan , no need to drag by hand, easy to clean human hair/pet hair and dust on the broom, a flexible rubber lip that conforms to surfaces so dust is not swept underneath it.
Saving Space: Dustpan locks in open position for easy emptying , can easily dispose of dustpan's contents into the garbage. compact dustpan broom set design lets you hang the broom and dustpan together on the wall. It is a great way to save storage space .
Large Area Cleaning: the dustpan broom combo set is made of soft and heavy duty broom bristles which can effectively grab dust and dirt, full sized lobby broom head and large-capacity dustpan perfect for sweeping large areas.

Product Description

This sturdy broom and dustpan sweep set is made of brand new ABS material, sturdy and durable, it is perfect for any indoor sweeping task, easy assembling, 54" long handled broom and 38.9" tall dust pan If you are looking for a broom and dust pan, any easy way to sweep office, house, kitchen, and indoors, our long handled broom with dustpan is a perfect and clever choice. Upright dustpan includes a broom and has clip attached pan handle for the broom. Snaps together for easy stand-up storage.

Long Handled Broom and Dust Pan Set
54.3 inch long handle broom and large-capacity dustpan perfect for sweeping and long handle allow you to stand upright for comfortable sweeping. You don't need bending to sweep. It can be used to clean the ceiling.

Clip on Broom and Dustpan Combo
The clip-on feature makes the dustpan and broom upright a perfect space safer! Just clip the broom to the dustpan handle to store in your stand up cleaning cabinet. Plus, you can also hang it up to make it even more space efficient.



Product details

Product Dimensions   54.3 x 11.2 x 10 inches
Shipping Weight   2.8 pounds
Date First Available   March 30, 2020