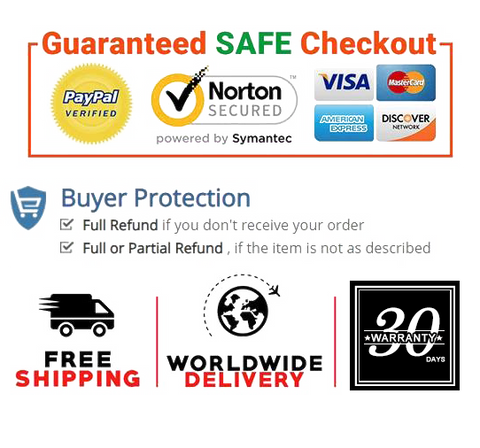 Ultraviolet & Ozone Sterilization: According to the approved laboratory research, the ultraviolet disinfection can kill 99.91% of germ.
Disinfect Effectively and Quickly:It can work effectively in 30 minutes.built-in 1000mAh battery, USB charging interface, it can be used for 4-5 times when it is fully charged.
Convenient to Carry: The size of the UV Sanitizer lamp is small. It is perfect for home, office, school, hotel and travel. It is a handy design to use for phones, IPads, toys, keyboards, laptops, toothbrushes, remote controls, doorknobs, toilet covers, mugs, steering wheel.
Warning Tip: Please don't use this Ultraviolet Disinfection Lamp on people's eyes and skin .
USB Charging- Equipped with large capacity 1000mAh Lithium-ion battery supporting USB charging via conventional micro-usb. Can be also used plugged in or charge & place it anywhere. On a single charge it can be used for two full working cycles to avoid frequent charging.

Product description

Intelligent Safety Delay Design:
1. Press the key for 3 seconds and turn on the light after 28 seconds delay.
2. The delay blue light indicator is in a flashing state.
3. After 28 seconds, the lamp normally lights up, and the indicator light shows blue.
4. The germicidal lamp will turn off automatically after lighting for 30 minutes.
Material: ABS/Quartz
Power: 3.8W
Voltage: 3.7V
Wavelength: 185nm
Operating Temperature: 20-100℃
Battery Capacity: 1000MAH
Package list:
UV Sterilizer Light*1
USB Cable*1


Product information

Color  White
Product Dimensions  4.9 x 2.2 x 2.2 inches
Item Weight  10.7 ounces
Date First Available  February 17, 2021