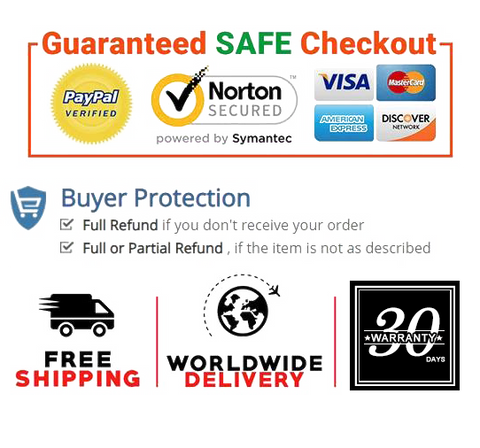 【Solar Powered】 FACIWHI solar lights,solar light body and solar panel are devised dividually. Containing high brightness 30 led, Charging in the daytime and turning on automatically in the dark. lighting up for 18h and keeping bright lights all night appropriately 7h full of electricity for 4400mAh battery, the solar panel quickly and absolutely absorbs solar energy and generates luminous energy, which assures energy conservation and save electricity.
【All-Weather Resistant】 FACIWHI solar lights outdoor made of high-strength ABS material and having been enormous technological break thorough in waterproof grade. Unique IP67 waterproof design makes sure it can withstand all kinds of harsh weather. Much more durable than other less waterproof grade solar lights outdoor.
【Easy to Install】 FACIWHI outdoor lights solar and solar panel are connected with connector which is waterproof and dismountable for easy disconnecting and installation, fix the light and mount solar panel with screws to the places where under the directly sunshine. you just unscrew the screws to take down the solar light and solar panel when don't need it or in tornado weather, keeping the brackets on the wall for reinstallation. And remember to press the back button of panel.
【Widely Application Scenes】FACIWHI led solar lights is also very suitable for indoor use beside being suitable for outdoor use, which is determined by its cozy yellow solar light that could enhance the warmth and happiness of your family. the perfect choice for solar security light in your home, kitchen, bathroom, garden, pool , patio, yard, aisle, garage and or any other places at home that needs emergency or solar lighting.


Product Description

High-Efficient Solar Panel, No Electricity Fees
FACIWHI aims to create the 5.5V 640mAh solar panel equipped with replaceable batteries which making a high-efficient use of the solar energy the earth that will don't have to pay their electricity fees for thousands of homes. on sunny day only takes about 6 hours to fully charge equivalent to 30W bulb and conversion rate is up to 18%. Superior to most spotlight on the market.
All Weather Ready
IP 67 waterproof of ABS material to provide the light with good sealing performance against all harsh weather conditions in order to work normally. Exquisite craftsmanship and Scientific material keep your house light up automatically from dusk to dawn.
Precaution of Night
At night, when there is light shining on the solar panel, the solar panel will be in the charging state and the light does not work, so the solar panel needs to be moved away in time. Make sure the lights are working. Take it to warm up your evening routines and sense of safety!
Warning of High Temperature
Even though our lights are made of excellent materials, they can't stand the damage of high temperature for a long time. Therefore, installation hikeren solar lights & panels should keep away from heat and fire to protect and extend their service life.



Product information

Brand      FACIWHI
Item Weight      1.7 pounds
Package Dimensions      6.9 x 6 x 4.8 inches
Batteries      2 Lithium ion batteries required. (included)
Date First Available      September 06, 2020