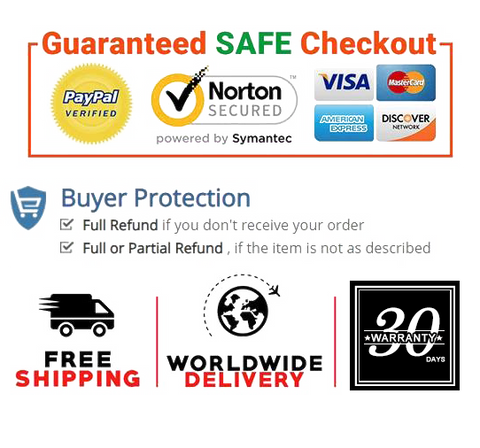 【Your first line of defense】 Reduce the workload of your existing water filters with our sediment filter. It is designed to trap impurities and keep them from reaching your home's water supply.
【Filter out more impurities】Keep your water clean with this spin down whole house filter. It houses a 40-micron 316L molybdenum alloy filter that blocks impurities such as rust or small objects.
【Stress-free maintenance】Cleaning our whole house water filter system is a breeze. Turn on the backwash function to flush out sediments that have been trapped on the filter screen.
【Quick & easy installation】 Install this home water filter to your main water supply in minutes. It provides four types of connection fittings (1"MNPT, 3/4"MNPT, 3/4" FNPT and 3/4"push-fit plumbing fittings) to fit different water tubes in your family, and it won't affect your existing water pressure levels.
【Built tough】Our spin-down sediment water filter is designed to last many years. Its heavy-duty plastic housing has passed a variety of voltage, explosion, pressure, and impact tests.

Clean & clear water
Do you always find specks of rust or small floating particles in your tap water? This can be a sign that your filters are having a tough time dealing with too much sediment in your water supply.
Our whole-house sediment filter is designed to be your water supply's first line of defense against unwanted particles, sand, rust, or floating objects. Now you can enjoy clear, clean, and sediment-free water for your cleaning and washing tasks.
Maintain strong water pressure levels
Aside from making your tap water look murky, sediment build up in your pipes and water fixtures can reduce your water supply's flow rate.
This water filter ensures a steady stream of tap water in your household, allowing you to enjoy up to 20 GPM (gallons per minute) of water flow. Install it without worrying about throttling pressure level of your home's water supply.


Product information

Material       316L molybdenum alloy
Flow Rate       20 Gallons Per Minute
Measurement Accuracy       40 Micron
Date First Available         August 11, 2020