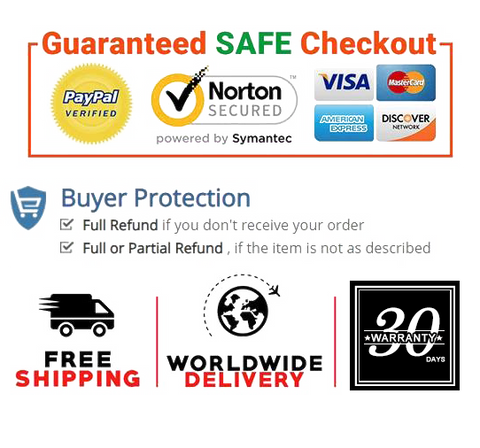 DOUMISING's roll-on deodorant delivers a gentle wet formula to your underarm area. Instead of interfering with the natural sweat process, this combats the bacteria that causes underarm odor.
The aluminium salts used in deodorants can leave chalky marks on skin and clothing. Switch to DOUMISING's aluminium free deodorant for equal strength protection that leaves no residue, white marks or stains on your clothes.
This unscented mineral active liquid roll-on deodorant prevents body odor by creating an invisible protective barrier to block odor before it starts. It prevents odor safely for up to 24 hours and does not leave the skin feeling sticky or oily.
Our deodorants are very safe and derived from nature. The deodorant comes from mineral salts, which originate from mineral crystals. Must be applied to clean and dry underarms and feet.
Our roll-on deodorant is vegan, dermatologist tested, cruelty-free, made without aluminium chloride/chlorohydrate/ zirconium, parabens, phthalates, silicones, petrolatum, artificial dyes or artificial fragrances, so you don't have to worry about any skin irritations.

Product details

Brand    DOUMISING
Package Dimensions   4.8 x 1.9 x 1.9 inches
Item Weight   2.03 Ounces
Date First Available   January 03, 2021