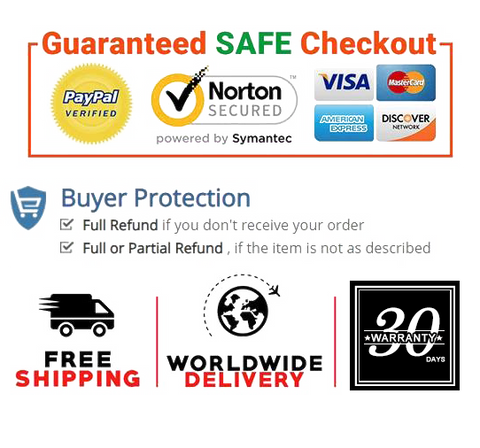 Mini and Portable- Cordless mini dehumidifiers, which will absorb water from the air, prevent the room from getting wet, and give you a healthier space.
Renewable Safe Silica Crystals:After charging and drying, it can be used wirelessly. non-toxic and flame-resistant moisture absorbing desiccant crystals inside that decrease humidity effectively and efficiently while no harmful chemicals to pets or kids. Ideal small dehumidifier for closet, wardrobe, gun safe and pantries.
Repeated Use of the Dehumidifier: After drying, the beads in the device are blue and turn pink after absorbing water. It can be charged for 12h to dry the dehumidifier. When the beads turn blue again, the dehumidifier can be used again.
Long-Term Use: This compact micro dehumidifier dries once and can be used for up to 20 days. Each time it can absorb water up to 150 ml. This mini dehumidifier can be used in any small space.
Clean and easy to use: DeterHim mini dehumidifier will not overflow or leak, no batteries or wires are needed when working, really liberating your hands.

Product description

SPECIFICATIONS:
Dehumidification(86°F-80%RH) Approx.20 gsm in 3 hours.
Regenerating Time(From pink to blue) 8-12 hours(at 86°F,70%RH).
Regenerating Temperature (on surface) ≤149°F.
Working Environment 32°F~+104°F,40%~80%RH.
Storage Requirement 14°F~+122°F,10%~80%RH.
Dehumidifier Montmorilonite Desiccant.
Product Weight 8.1oz±0.35oz.

How to Use:.
Put it at the desirable area when beads are blue.
When beads turn pink, charge the dehumidifier for a few hours to let it renew till beads become blue again.
Un-plug and put the dehumidifier back to work.
(It is completely normal if you feel the dehumidifier gets warm while plugged in, it is because of the ceramic PTC heating unit working to restore the absorbing crystals)

What's in the Box:
Dehumidifier x 1
USB


Product information

Product Dimensions      7 x 6.5 x 2.25 inches
Item Weight      12.8 ounces
Date First Available      August 19, 2020