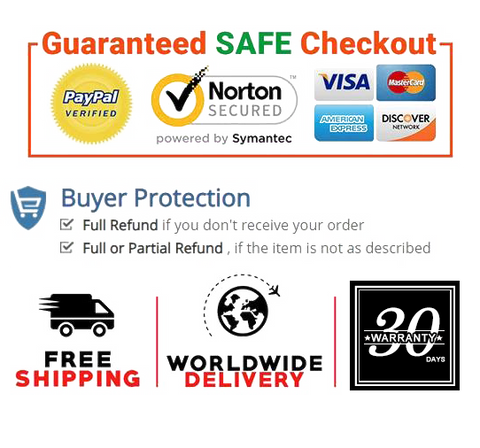 【Enjoy & Comfortable Constant Hot Water】This residential model is powered by 120 VAC voltage, features imported PCB with precise temperature control, never blow hot and cold in turn, on-demand hot water, double adjustment of water and air, and rising of the third gear making it perfect for a hot shower at home! Cupeak can produce a quick endless hot shower for years to come! Also features an installation hardware pack for easy mounting (φ3" Stainkless Vent Pipe is not included.)
【Advanced Safety Features】 CSA certified balanced combustion design required air combustion from the outdoor and the combustion city produced by the smoke forced out of the outdoor to ensure fresh indoor air, safe and reliable use. Features CO multiple protection ensures safety, equipped with PCB start up self-test &real-time intelligent monitoring, timely warning of potential gas fire and hydro power to ensure your family's safety. Automatically activates on water pressure between 7.0-150 PSI.
【Smart& Energy Saving】PCB frequency conversion intelligent control, temperature intelligent adjustment, environmental protection and durability, truly outstanding energy saving. Man-machine dialogue, heating without waiting. This residential constant model saves time, money and energy while producing safe, endless hot water for whole home!
【High Thermal Efficiency & High-Rise Wind Resistance】Phosphorus deoxidized copper heat exchanger with high temperature and corrosion resistance technology for full combustion and high thermal efficiency up to 92% . It can resist grade 8 wind speed and 240Pa high anti-wind pressure. Additionally, a wind pressure sensor is added to perceive the external wind force in real time and automatically adjust the fan, flame and maintain stable combustion.
Product Description

Cupeak produces comfortable instant endless hot water for residential whole families use!
Features PCB frequency conversion intelligent control, temperature intelligent adjustment ensures comfortable constant hot water.
Features CO multiple protection ensures safety, equipped with PCB start up self-test &real-time intelligent monitoring, timely warning of potential gas fire and hydro power to ensure your family's safety.
Automatically activates on water pressure between 7.0-150 PSI, maximum power output 150,000Btu/Hr. Hot water output 5.28 gallons per minute, perfect for a hot shower for whole home!
The Cupeak tankless gas water heaters are not recommened to use for elavation above 2000 feet / 600 meters.

Cupeak Residential Tankless Water Heater
Powered by 120 VAC voltage, features imported PCB with precise temperature control.
Safe electronic ignition system,anti-freezing protection,flame failure device and dry combustion protection.
Automatically activates on water pressure between 7.0-150 PSI.
CSA certified balanced combustion design required air combustion.
True 1/2 inch NPT water fittings,φ3" vent pipe is not included.
PCB frequency conversion intelligent control ensures smart& energy saving.
Save energy, high thermal efficiency up to 92%.
Fully automatic temperature control.
Connect gas regulator and gas inlet brass fittings by torque wrench with torque force between 20-28 Nm.



Product Details

Manufacturer    Cupeak
Item Weight    32.3 pounds
Product Dimensions    14 x 5.9 x 22.2 inches
Date First Available    April 26, 2020