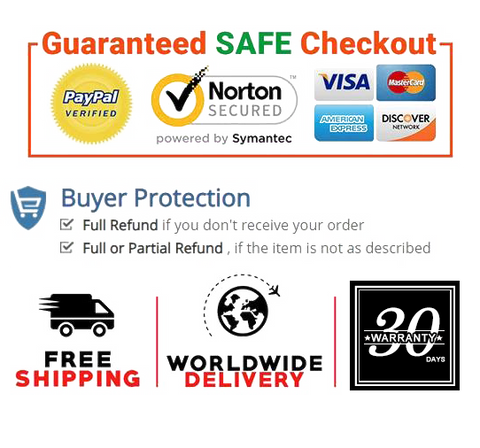 FANTASTIC FOR ALL HAIR TYPES – This comb performs perfectly with straight hair, curly hair, thin hair, thick hair, damaged hair, wigs, and even extensions! 
GREAT AT REMOVING KNOTS AND TANGLES – The comb flexible bristles are perfect for adults and kids with tender or sensitive scalps. The unique bristles can gently separate even the toughest of tangles without ripping, yanking or pulling. Leaves hair looking shiny and silky with less frizz. No detangler spray or treatments needed!
HIGH QUALITY – This comb has painless soft plastic bristles that glide through hair gentler than a wide tooth comb. The bristles are long enough to massage the scalp, increasing circulation and helping healthy hair growth. The easy to use handle ensures it will never slip out of your hand.
TIME SAVER – Detangles hair in a quarter of the time compared to a regular hair comb. Makes mornings and bath time easier with no tears or screaming while brushing children's hair. Great for combing conditioners and treatments through wet hair.
ELEGANT AND UNIQUE – This stylish comb is the perfect addition to any purse or vanity. The beautiful design will make your clients feel like royalty!



Product details

Package Dimensions     2.5 x 2.1 x 8.01 inches
Item Weight    5.2 Ounces
Date First Available    March 08, 2021