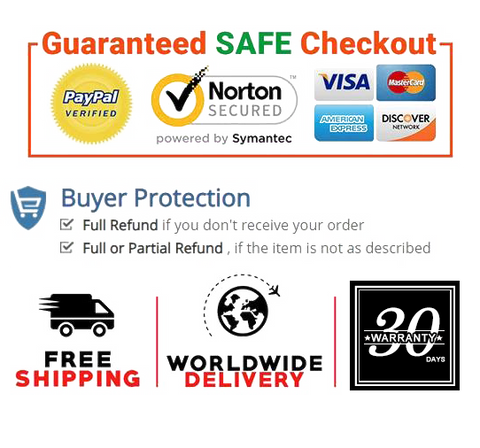 SCULPT YOUR AB: Classyideas ab roller acts as your personal fitness trainer - helping you to build stronger and bigger six pack abs, burn calories, build core muscle and improve your overall endurance.
SUPERIOR QUALITY: Train with one of the most effective pieces of home exercise equipment. It is made of strong, durable material to ensure it withstands even the most intense workout sessions. The ab wheel handles are made of strong stainless steel. And the wheel is made of non-slip rubber and durable PVC. The abs roller handles are equiped with comfortable EVA foam padding ensure safety and comfort.
ONE FREE KNEEL PADDING:Each purchase includes one free kneel padding which is soft and anti-slip to ensure the comfort and safety during ab roller workout.
SAVE MONEY: If you want to save money on a gym membership or need to fit in a fast workout, our ab work out equipment is the ideal gym equipment for home! The non-slip rubber wheel roller securely grips any floor type, and the handles have soft padding for total comfort. It is the perfect training equipment for your home gym!
QUIET:Cot-Oath ab workout wheel is quiet to use at home. You don't need to worry about bothering your family or neighborhood. You can do it anytime you want.


Product Description

This ab rolller can be used to lose your weight. Train your core muscle can help you increase your heart rate and burn more calories. And by doing ab rolling, as many muscle get trained, your body become stronger. Then you will like to exercise more. Sometimes we are too lazy to work out. It's because we want to , but we don't have enough energy and strength to support our ideas.

Take this ab roller wheel, you can train yourself at home, gym even traveling. It's portable and easy to carry. No more excuse for your health my friend.


Product details

Color      Black
Package Dimensions      8.5 x 7.4 x 5.6 inches
Item Weight      2.15 Pounds
Date First Available      September 02, 2020