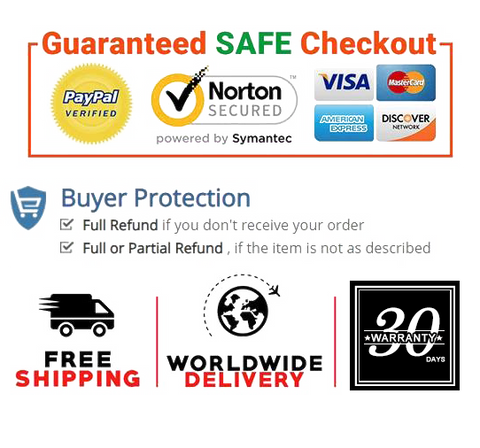 Large Wind Chimes— 31.5-inch height from hanging hook to bottom wind catcher, secured with black nylon string, they hang from a strong S hook, Easily to hang. 6 aluminum powder-coated tubes are hand-tuned, you can enjoy peaceful melodies that play as a whisper in the wind.
Beautiful Tones and Incredibly Well Made—ChuangJie wind chimes are delightful thanks to expert tuning. This chime has an extended resonance and deep tones that will transport you to paradise without leaving home. Each tube is precision tuned to pentatonic scale, achieving a rich, calming tone, create a harmonious experience in your home or garden, wind chimes sound is soft and relaxing.
Metal Wind Chimes—all wind chimes parts are aluminum and the tubes are coated with a corrosion-resistant gold powder finish. Secured with high strength suspension cord, they hang from a solid S-hook. It is the most popular outdoor wind chimes because of their durability and high tuning accuracy. This metal wind chimes can keep beauty for long time
Unique Wind Chimes Perfect Gift -this wind chimes can be gifts for housewarming, Mother day, Christmas gifts. A great gift for your friend, neighbor and family. Everybody wants to enjoy a Beautiful and lasting gift; you will not let them down if they like nature.
Water and Wind Damage Resistant-The surface of the wind chimes is coated with a corrosion-resistant and environmentally friendly coating to ensure that the wind chimes can remain beautiful for a long time, suitable for courtyard, patio, garden decoration. You don't have to worry about them chipping or losing their beauty, they'll last year after year.

Product information

Size   31.5 Inch
Color   Gold
Package Dimensions   20.4 x 6.7 x 2.7 inches
Item Weight   2.2 pounds
Date First Available   March 01, 2021