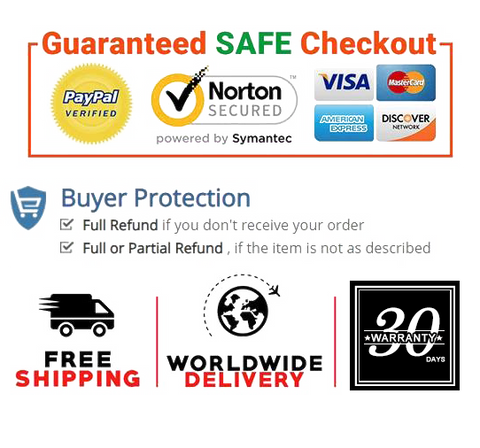 50,000 STROKES PER MIN WITH NEW GEN MOTOR: High performance maglev brushless motor delivers a high-speed vibration to help the CEROBEAR electric toothbrush efficiently remove stain and food residue from your teeth and gum. Keep the teeth clean everyday like just visited a dentist.
3 MODES INDICATED 5 INTENSITY BY LED LIGHTS: For different types of cleaning needs, you can find suitable modes for your oral condition with CEROBEAR electric toothbrush. Easily switch the mode shortly pressing on the button, equipped LED light will show the mode. An easy to operate brush just made for you.
30 DAYS USE POWERED BY 2H FAST CHARGE: With the USB magnetic charging base, you can charge this rechargeable toothbrush anywhere with any compatible charger (not included) or device with USB ports. When battery goes low, the LED indicator will turn red. Ideal for home and travel use. Don't worry about running out of battery while traveling anymore.
EFFECTIVE YET COMFORTABLE CLEANING: The toothbrush bristles are made with DuPont filaments, 3D designed to fit the tooth surface as much as possible during brushing to ensure better cleaning effect. Besides, the bristle ends are gentle curved to improve comfort and prevent your gum from damage.
2-MINS TIMER, NEVER MISS A SPOT: CEROBEAR automatically stops after dentist recommended brushing time with the built-in smart timer. It will also remind to change the brushing area every 30s, so that you won't miss cleaning a single spot in your mouth. CEROBEAR sonic electric toothbrushes aim to encourage good brushing habits.

Product Description

3 Strengths:
Strong, Medium and Weak
5 Modes:
Daily care
Daily cleaning
Frequency conversion massage
Gum care
Deep whitening


Product details

Color      Light Green
Product Dimensions      9.6 x 0.9 x 0.9 inches ; 3.52 ounces
Shipping Weight      4.8 ounces
Date First Available      August 21, 2020