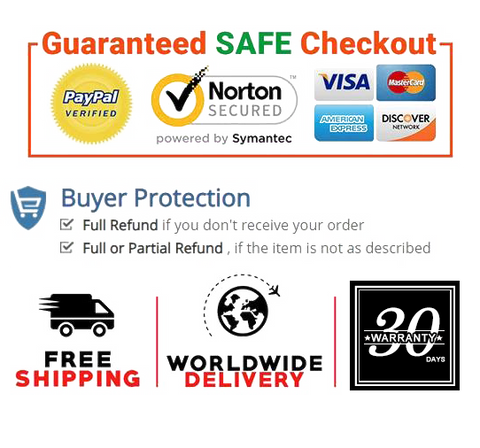 Fast and Easy Inflation: Enjoy rapid inflation for around 3 to 5 mins with a press of the power button and no other fuss. It also features a pressure pyrometer for more safety and accuracy.
Low Starting Current: Unlike other inflator which require large current to get started making them inapplicable to some light vehicles, Carbbia air compressor can be started with super low current thanks to its meticulous design. Always get you covered no matter you are driving a car or mid-sized SUV
Crated to Serve All: With a power cord up to 10 feet, Carbbia tire pump can be connected to the front and rear tires with ease. Comes with 4 nozzles of different types to allow for inflation for car, SUV, CRV, Jeep, motorcycle, bicycle, inflatable boat, air mattress, football, basket and other inflatable products.
Safety Comes First: Coming with overcurrent and overvoltage protections, Carbbia is made of premium plastic steel to keep your car safe with the enlarged radiator preventing overheating which makes it reliable and durable to travel with your wherever life takes you.
Worry-Free Warranty: We stand behind our product and provide you with 100% refund guarantee. Feel free to contact us if any queries, we are more than glad to help you with all your concerns.
Product description

Working Voltage: DC 12V
Power: 108W
Material: ABS Plastic & Heavy Duty Metal
Power Supply Type: Cigarette Lighter
Continuous Working Time under Pressure 35PSI: 30 min
Reminder:
For 12V DC only. Equipped with 12V DC cigarette lighter socket plug,NOT 110V AC plug.
Do not support 24V.
Do not support LT, HT and any truck tires.


Product information

Item Weight  1.7 pounds
Package Dimensions  7.5 x 7.2x 3.2 inches
Date First Available  January 01, 2021