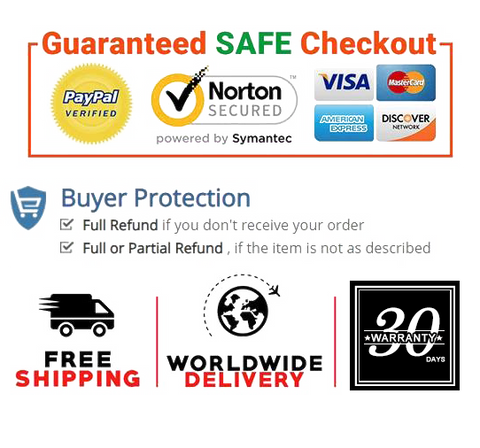 PACK & CARRY YOUR HOMEMADE, HEALTHY LUNCH: Tired of spending money on pre-cooked low quality meals and restaurants? Pack healthy, homemade food & snacks in this rectangle, eco friendly Meal Prep Lunch Box Set, perfect for taking your MEALS and SNACKS to work, gym, school, or on your business travels. Food storage capacity: 350 ml. Dimensions: Functional size: 5.2" X 4,2" X 2"
KEEP YOUR PORTIONS UNDER CONTROL: CAREFULLY CREATED to help keep your portions under control, it's essential for weight loss or maintenance, healthy meal planning and preparation, and an irreplaceable ally for athletes in training, and anyone following a healthy diet.
MULTIFUNCTIONAL AND STYLISH. External Leak Proof, coming with an AIRTIGHT lid closure design, it's the ideal mixture of functionality and style. Use it in the kitchen, while traveling, at the office or simply for storage. The containers are made of DURABLE, HIGH QUALITY and 100% BPA free, PP material. MICROWAVE, DISHWASHER & FREEZER safe
GET MORE AND SAVE MONEY: The more containers you buy, the more you save, so make sure you equip your kitchen with plenty of Divided Lunch Containers. You and your family deserve to eat well for every meal, regardless of time constraints. They can even be used to store office and school supplies, hardware, and even pet food!
BUY WITH CONFIDENCE: Carry your food with you in a careless stylish way or GET YOUR MONEY BACK. Forget about flimsy plastic bags and cheap containers that leak & do not last! Our HIGHEST QUALITY containers WILL SERVE YOU for a long time.


Product information

Item Package Quantity    3
Product Dimensions    5.2 x 4.2 x 2 inches
Item Weight    0.51 pounds
Date First Available    October 26, 2020