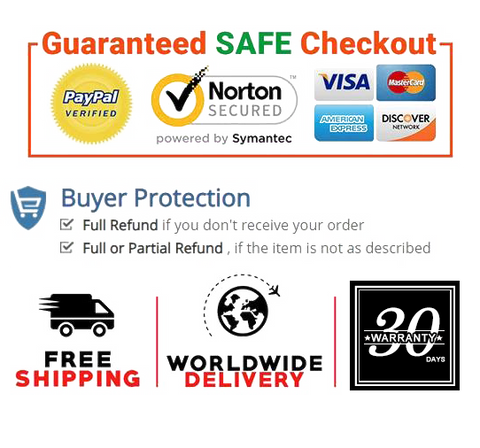 LARGE MUGS FOR COFFEE LOVERS - Enjoy your morning coffee in a large, 16 oz coffee mug. The big size is perfect for lattes with extra foam or black coffees to wake you up properly. More space also means you won't need refills.
DESIGNED FOR EASY STORAGE - The base of the mugs is smaller than the top, so it's easy to stack them on top of each other. If you need to maximize space in your kitchen, this a neat solution as you'll have enough room for all your kitchenware.
EASY TO HOLD HANDLES - Our mugs are designed with wide and large handles so that you can have a secure grip on your mug. Don't worry about it slipping from your hands and spilling all the coffee on the carpet!
PREMIUM QUALITY MATERIALS - We only use high-end, lead-free and food-grade porcelain for our coffee mugs. Sturdy and reliable, our mugs can be used in the oven, microwave, freezer or dishwasher. Perfect for coffee, tea, hot chocolate etc.
ENJOY YOUR BEVERAGES, WE'LL HANDLE THE REST - We provide superior quality products and outstanding customer service. Whatever questions you might have please contact us, as our Customer Support representatives are always prepared.


Product details

Color  Turquoise
Package Dimensions  8.66 x 8.66 x 5.2 inches
Item Weight  4.16 pounds
Date First Available  August 10, 2020