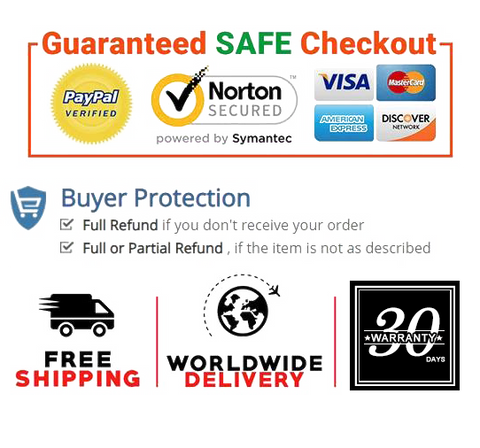 ENJOY COMFORTABLE MEDITATION - Sitting with the right posture is essential for feeling that sense of peace when meditating. Find comfort and calm with your own meditation pillow and discover the tranquility that good posture can bring to your meditation practice today!
HEALTHY RELAXING BODY SUPPORT - The mind and body are closely connected, and embracing good posture leads to a healthier body and clearer mind. Relieve pressure on your knees, ankles and legs while keeping your spine straight with this large floor pillow. Free your mind from mental fog and enjoy deeper, more comfortable meditation now.
NATURAL BUCKWHEAT HULL FILLING - Do it the way the meditation masters intended. This round floor pillow is filled with 100% natural buckwheat hulls, which are considered to be the best filling for meditation cushions. Not quite the right amount of filling? Then add more or take some out for the ideal level of comfort and support!
REMOVABLE COVER WITH HANDLE - Regular meditation practice means using your meditation cushion day after day, which also means bringing your cushion places with you and keeping it clean. Take your daily piece of tranquility with you everywhere with the easy-carry handle and keep it clean and pristine by washing the removable cover. Now you can enjoy years of healthy happy meditation!
ENJOY COMFORTABLE MEDITATION EVERY DAY
Your daily meditation is an island of calm in the stormy seas of stress that every day brings. It's always there, ready and waiting for you to escape the hustle and bustle of daily life. But to experience the powerful benefits of meditation we have to do it right - and that includes getting your posture straight. Your new zafu meditation cushion will help you do exactly that! Designed to offer unparalleled comfort and posture correction, these meditation cushions were created to take you even deeper into blissful meditative states. So don't tolerate numb knees and aching ankles any longer and discover the comfort and power of meditation the way it was intended today.

Deeper More Relaxing Meditation

16" in diameter and 4.5" in height
Removes pressure from knees, legs and ankles for comfort
Carry-handle and washable cover so you can enjoy it anywhere
Keeps spine straight and encourages healthier posture for better mind-body connection
Is this suitable for people with larger frames? While many meditation cushions measure a mere 13" in diameter, ours is a full 16" to give more space for those with larger frames to sit comfortably.


Product details

Color        Classic White
Product Dimensions       16 x 16 x 4.5 inches
Shipping Weight       5.4 pounds
Date First Available       August 12, 2020