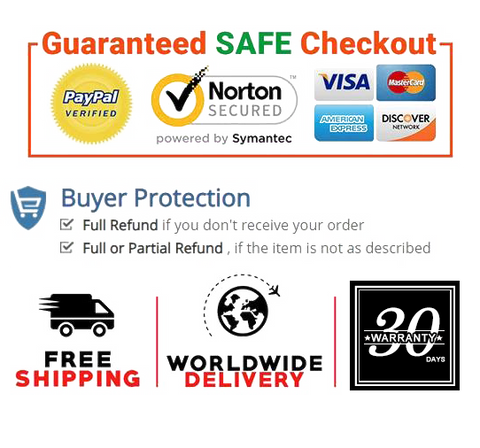 FAST BOIL / QUIET / FAMILY SIZE CAPACITY The BKOSUN electric tea kettle boils a full kettle / 1.7L / 9 cups of water in only 6-7 minutes! Equipped the newest water circling heating technology and 1500W heating power, it heats up water faster and quieter than others. Boil more water quickly and whisper quiet to make coffee, tea, instant soup, oatmeal, etc. for your whole family!
EXTRA SAFE / ENERGY EFFICIENT BKOSUN electric tea kettles are designed for 12000 boiling cycles to outlast others! Electric tea kettle with automatic shut off (turns off within 15 seconds after water boils) and boil-dry protection (turns off the water warmer when there is no water inside) ensures ultimate user safety and reduce energy consumption. Advanced British Strix controller and concealed heating element are added for long life and high efficiency of the device.
DOUBLE WALL / COOL TOUCH CONSTRUCTION The water kettle was made with safety in mind; its body always stays lukewarm on the outside, even while boiling inside. Unlike ordinary unsafe electric kettles, it won't burn your hands if you accidentally touch it. Moreover, innovative electric kettle double wall construction helps boil water faster, keeps it warm longer and uses far less energy than a stovetop kettle or a regular electric kettle, saving you money on energy bills.
SEAMLESS STAINLESS STEEL INTERIOR The stainless steel electric kettle features a seamless interior that effectively prevents water leakage. The inner pot, lid, spout and rim are all made of Food Grade 304 Stainless Steel, fully eliminating rust build up and water contact with plastic. BPA-free materials ensure uncompromised water quality. Enjoy safe healthy drinking water for you and your family!
STYLISH DESIGN / EASY CLEAN / 2-YEAR WARRANTY The shiny exterior and orange LED light will look lovely on your countertop. The electric teapot also features a 360-degree swivel power base with power cord storage, inside waterline and skid proof ergonomic handle for added convenience. An extra-large opening makes it easy to refill and get your hand inside for cleaning. 1-year warranty (can be extended to 24 months) and Life Support from BKOSUN.


Product information

Color      Dark green
Product Dimensions      8.75 x 5.75 x 9.8 inches
Item Weight      2.89 pounds
Date First Available     September 04, 2020