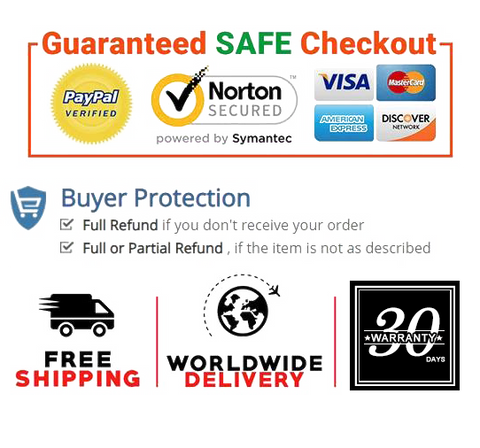 [ Multifunctional BFEJAY Massager ] This BFEJAY massager can effectively promote blood circulation, strengthen muscle movement and accelerate fat consumption. It can be used as an electric massager for back pain relief, a fat burner for body shaping, an ab trainer or a heating pad for menstrual / period cramp pain relief.
[ Multiple Massage Types ] Multiple BFEJAY frequency & pulse combinations imitating traditional Chinese massage techniques, including pushing, pressing, kneading and percussing. Enjoy a professional massage anytime & anywhere, whether you are reading a book, playing with a mobile phone, watching TV or in the gym.
[ Heating Function & Timing ] 3 heating levels (100/110/120℉) covering the most comfortable heating temperatures for a personal physical therapy, which can quickly and effectively relieve muscle pain caused by exercises and work fatigue, also very helpful to relieve menstrual cramps. 6 timing settings (5/10/15/20/25/30min) reminds you not to overuse it.
[ Portable & Wireless Remote ] Wireless remote with built-in magnet, easy to take off and automatically adhere to the device when you put it back. Convenient to adjust massage modes, BFEJAY intensities, temperatures and timing, even if the massager is on your back.
[ Rechargeable & Noiseless ] 1800mAh high capacity rechargeable lithium battery, supporting up to 120 minutes continously using per full charge. Adjustable nylon fastener belt can support a maximum waistline of 45 inches. The noise-free design allows you to enjoy a quiet and comfortable professional massage experience anytime you want.

Product description
Color:White
Main Benifits:
1. Waist / back muscle pain, fatigue relief.
2. Help with ab muscle training and body shaping.
3. Consistent use helps belly weight loss.
4. Helps relieve menstrual cramps.

Package:
1 * Waist massager device
1 * USB charging cable
1 * User Manual
1 * Operation guide card


Product details
 
Color      White
Package Dimensions       10.5 x 5.1 x 3.1 inches; 1.2 Pounds
Batteries       1 Lithium Polymer batteries required.
Date First Available       August 11, 2020