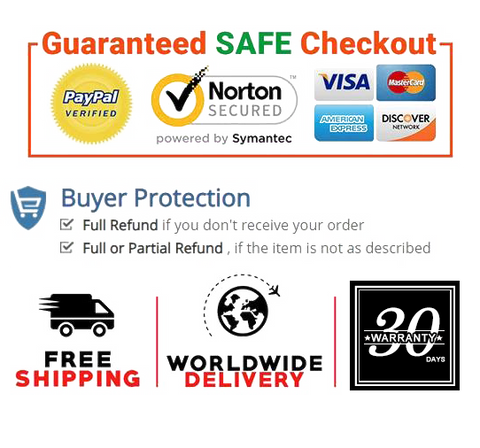 Easy to Use-Just soak it,wring it out of the water,snap and shake it to activate.Simply taking the same steps to reactivate it.Stay chill for hours depending on conditions.recyclable, even when applied multiple times, remains soft
Amazing Sunproof-98% UV blocking,50+ UV protection helps with sunstroke,hot flashes,fever.Chemical-free,static-free,skin-friendly soft mesh blended material make it safe for babies,children,teenagers,male,female and even your pets
Safety material-Cool towels are made from breathable lightweight microfiber,composition cosists of:60% Polyester,25% Cooling Agent,15% Nylon.The fiber has a good unit density and absorbs a large amount of water in a short time and evaporates water quickly. Strong toughness and wear resistance, good drape, smooth, safe and environmentally friendly,It is a product that is very attractive in summer
Instant&Long Lasting Cooling Effect- Moisture-absorbing and breathable, the cross section is covered with oval pores, which can absorb and evaporate a large amount of water in a moment. It is soft to the touch, has unique elasticity, has skin-friendly properties, removes excess heat from the body, and does not get angry
Gift for Various Occassion-Measuring 40inch by 12 inch,cooling towel is perfect for indoor and outdoor activities.Super sweat-absorbency ensures you a cozy and refreshing body&mind after long-term training,fierce campaign,play in disney,music carnival as well as driving along heating road.


Product description

40"inch x12"inch
Material
breathing fiber - microfiber, sweat-absorbing material, no skin softening, no chemical, anti-UV materials, colorful life
Application scenario
1.Work and study: refreshing and eliminating fatigue
2.Outing travel: fishing, hunting, hiking, camping, rock climbing
3.Physical fitness: football, basketball, tennis, baseball, hockey, bicycle, yoga, golf
Maintenance instruction
Hand wash in water tempreture ranging from 16℃ to 56 ℃.Don't tumble dry.Don't bleach.No ironing!
As long as there is water, you can experience cool whenever and wherever you use it.Stay comfortable throughout the summer without worry about by sweating!


Product details

Package Dimensions    10.98 x 7.8 x 2.28 inches
Item Weight    8.8 Ounces
Date First Available    October 23, 2020