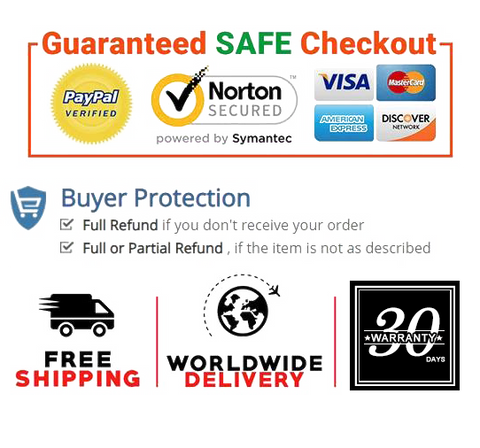 RELIEVE STRESS: Reducing friction and painful pressure, this Toe Straightener can relief and treat bunion, hallux valgus, bunionette, hammer toes, calw toes. By realigning toes and supporting proper positioning, this toe separators also increase spaces for proper toes alignment.
DOCTOR RECOMMENDED: Our medical grade bunion corrector is to adjust your feet in the comfort at home and they're 100% BPA-free and recommended by doctors. Within 15 minutes of having those on, you will FEEL the difference.
WASHABLE & REUSABLE: This toe separators are easy to wash and carry. You can carry it anywhere and anytime for relaxing your toes. You can wash it in very easy way.
ONE SIZE FITS ALL: The toe separators fits well for both men and women in all sizes due to its elasticity and reflexible. Premium quality amd soft material design makes it very comfortable by wearing them on.
100% SATISFACTION GUARANTEE - Try out our toe separators without risk. We are so confident our products work well on you and if for any reason you don't love it as much as we do, we'll give you a full refund, no questions asked.


Product Description

Fix Feet Problems Naturally Suffering from Bunions, Hammer Toes or Overlapping toes? AZOJOY can soothe aching feet, align and strengthen toes naturally! No need for surgery!
Hypoallergenic, Non-toxic Material All toe separators are made with hypoallergenic, pure and safe medical grade gel with anatomical spacing for optimal performance and circulation.
Just 15 Minutes Daily For Results Begin wearing our toe separators for 15 minutes per session and gradually increase up to an hour. You might feel some soreness at first, just like with all exercises, that is normal. Start using them daily to see results.


Product details

Package Dimensions      6.77 x 5.43 x 0.87 inches
Item Weight      0.04 Ounces
Date First Available      September 06, 2020