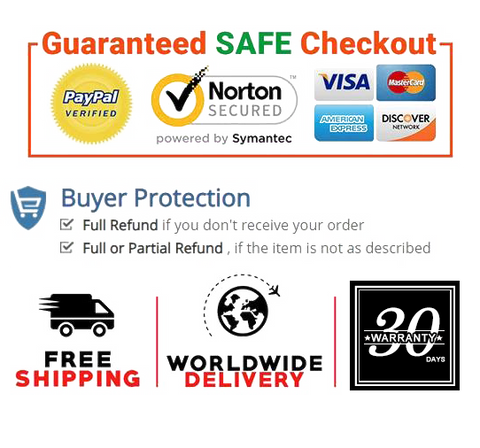 [Light as a feather] - Let your little one run around the backyard, bubble machine in hand - Eyes sparkling with joy and a broad smile in his/her face. This adorable Pig Shaped Bubble Blower is lightweight, portable and comes with a strap... it allows your child to carry it & play with it with the utmost ease and comfort.
[Sturdy by design] - It may be lightweight and cute, but this bubble machine packs a punch. Thanks to its unique safe design - the bubble liquid is trapped in a separate (tightly closed) container to avoid any leaking. For harmless, risk-free bubbly times.
[Overwhelmingly Cute] - Submerge yourself and your little one into waves of dreamy bubbles. This adorable pig shape bubble blower, knows no age limit. Uniquely designed as a camera - it takes no complicated tricks to set it up. All you have to do is put the liquid container in, press the "shutter button" and enjoy the bubble show.
[Versatile & multipurpose] - You'll find this little bubble maker perfectly fitting to use for various occasions. Like birthday parties, pool parties, weddings, bath times... It's a source of joy to the whole family anywhere & everywhere.
[Completely Safe] - Our bubble machine is made of non-toxic materials, safely crafted, and specially designed for kids. Keeping your child safe and sound - has always been our sole purpose and only goal worthy of pursuit. Please feel free to contact us if you have any questions.


Product Description

With Separate bubble liquid storage area and adjustable strap
This bubble machine contains two small bottles of bubble liquid for double the fun and quadruple the enthusiasm. You won't even need an instruction manual. This bubble gadget is a child play - Easy installation, and smooth maneuver, your little one can carry his/her bubble toy effortlessly... For hours and hours of unforgettable playtime.

Include:
1x Bubble Machine
1 x Adjustable Strap
2x Bubble Solutions


Product information

Package Dimensions    7.4 x 7.1 x 3.2 inches
Item Weight     11.2 ounces
Mfg Recommended age     3 year and up
Date First Available     June 21, 2020