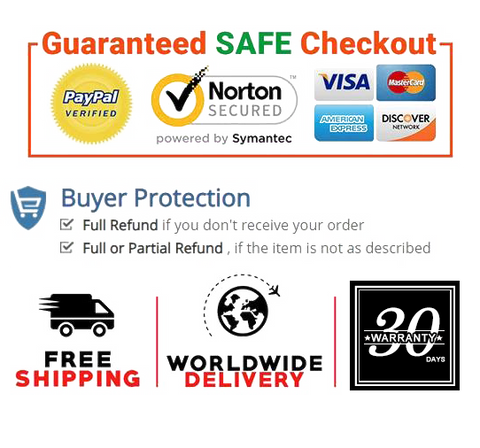 Hoop size:16" x 13", Extend Length: 28", Collapsed Length: 17", Net Depth: 10", Weight: 0.95 lb.
Natural Rubber Mesh : Gentle on the Fish and Won't Tangle, Rot or Mildew. The Clear Color Won't Spook Fish Because It Virtually Disappears Underwater. Great to use for wading, stream, shore or fly fishing, kayaking, boating and more.
Foldable Fly Fishing Landing Net and Ultra Light Weight : Portable Storage and Easy Carry. The special designed belt clip has the advantage of convenience in carrying and transportation.
Convenient Magnetic:With our sturdy carabiner , you can easily clip our magnetic release to your vest or pack. Never lose your net or other gear in water.
It's the best gift to send father, son, husband, fiancé, boyfriend for the upcoming Christmas.


Product Description

Anytree fishing net is special for fisherman, it is the best gift choice for father,husband,son and friend as well.
Fly Fishing Net Detail:

Extend Length: 28"

Collapsed Length: 17"

Hoop Size: 16" x 13"

Net Depth: 10"

Weight: 0.95 lb

Steps for Collapse
1.Push the button downside.

2.Bend the hoops on both sides

3.Fold the pole and the net.

4.Make some adjustment.

Features:
Special Belt Clip for Easy Carry

Foldable and Convenient Storage

Rubber texture is extra-soft, so they won't damage delicate fish

Teardrop-shape baskets keeps fish secure, so you can safely photograph your catch

Fine rubber mesh won't get tangled up with your hooks & tandem rig

A sturdy carabiner (included), so you can clip your net to the D-ring on your vest or pack.

2 super-strong magnets that close tightly - so your net stays safe & secure, even when you're.

Safety Lanyard,Skid-Resistant and Comfortable Handhold Make Sure You Never Lose Your Trout Fishing Net.

Portable net for catch and release trout, bass fishing.Use for kayak, boat, wade, stream, ice fishing and outdoor traveling.



Product details

Item Weight   15.5 ounces
Shipping Weight   1 pounds
Date First Available   July 07, 2020