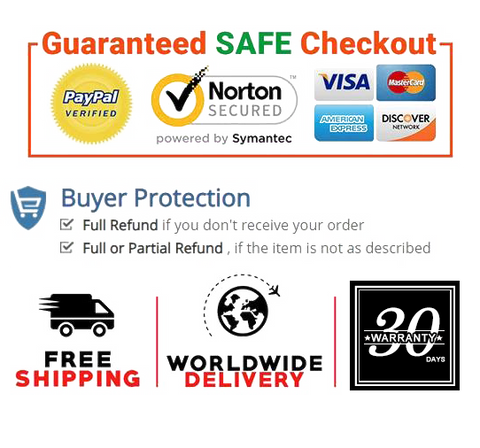 100% Stainless Steel Interior: The double wall kettle liners, inner lid, spout & rim are made of food-grade 304 stainless steel, all plastic is 100% BPA free and does not touch the water to provide healthy water for your family
Extra-Safe Double Wall Design: The electric kettle's double wall system made of quality PP material clad with stainless steel to resist scratching and protects users from scalding
Fast Boiling Electric Kettle: Boil a full 1.5L / 8 cups in only 6-7 minutes, conveniently prepare hot tea, delicious cocoa, or instant soup and saving time for more important things
Easy Access Kettle Spout: A wide spout and opening for easy filling and keeping the kettle hygienically clean
Extraordinary Safety: The electric tea kettle features thermostat technology, auto shut-off, to ensure user safety, energy saving, and durability

Product Description

AMNICOOK 1.5L All Stainless Steel Electric Kettle
BPA-Free Cool Touch exterior for safe handling. 100% Stainless Steel Interior ensures no plastic parts touch your hot water. Double Wall Construction, Easy Cleaning, 1500W Fast Boiling.
Capacity: 1.5L

Material: Stainless Steel Interior, BPA-Free Plastic

Operating Power: 1500W

Voltage: 120V

Boiling Time: 6-7 minute (1.5L)

On/Off Indicator: LED

Color: White

Promise: AMNICOOK Stainless Steel Kettle provides 18 Months After-Sales Service. We will take full responsibility for our products.

100% Stainless Steel Interior
Kettle lid, spout, and filter are made from 304 stainless steel and the kettle's unibody design ensures that none of the BPA-free plastic parts touch the water for contaminants-free water.

Cool Touch Exterior
Smart appearance, vacuum layer prevents heat radiation, so you can safely touch.

Fast Boiling Water with 1500W
1500 watts of power boils 1.5L water in less than 6 minutes.



Product information

Package Dimensions   9.8 x 9.2 x 6.7 inches
Item Weight   2.94 pounds
Date First Available   August 14, 2020