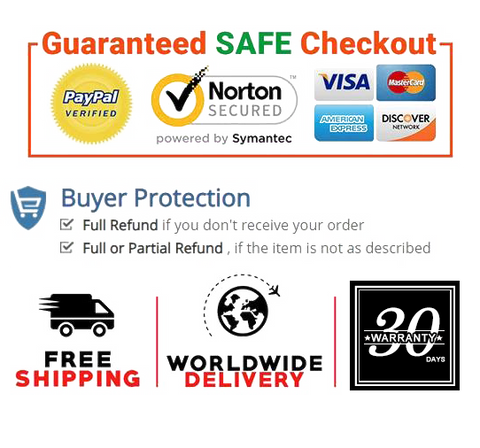 Full Spectrum - Compact grow light with high quality super bright LEDs, full spectrum 390nm-730nm, including White(3500K&6500K) Red & Blue. Plants can get the spectrum they most desire from this grow light. It's suitable for all stages of growth such as seeding, germination, vegetative & flowering.
Energy Efficient - 30W power draw, replace 150W HPS or HID grow light with only 30W consumption, saving your electric bill. Good for indoor use.
EXCELLENT DISSIPATION DESIGN: The Plant growth light head uses a special leak design to increase air contact area and speed up heat dissipation, which is more perfect to extend the service lifespan. The on/off switch is conveniently located at the cord of the lamp for quick and easy use.
ADJUSTABLE LAMP ARM: The swing arm lamp is flexible and the lamp head is adjustable.
Widely Used - Widely apply to family balcony seeding/breeding, gardening,flower show, potted plants, especially tall and large plants. 12 months warranty plus 30 days satisfaction or return guarantee, 100% money back. Contact us first if any issues and we will make it OK.


Product Description

On/Off Switch
This grow light has an on/off switch so that you can easily turn on and off the light without unplugging it.
Floor Grow Light
This grow light is light weight and can be easily moved to anywhere needed, especially for tall and large plants.

Specifications:
Input Voltage Range: 110V to 130V AC
Frequency Range: 50Hz to 60Hz
Input Power: 30W
Lumen: 2800 lm PF: >0.9
PPFD/1 Feet: 457μmol/m²/s
Beam Angle: 120
Color Temperature: 4000K
Max Height: 47.2 inches
Weight: 2.5 lbs


Product information

Package Dimensions      16.77 x 5.75 x 4.21 inches
Item Weight      2.5 pounds
Date First Available      May 01, 2020