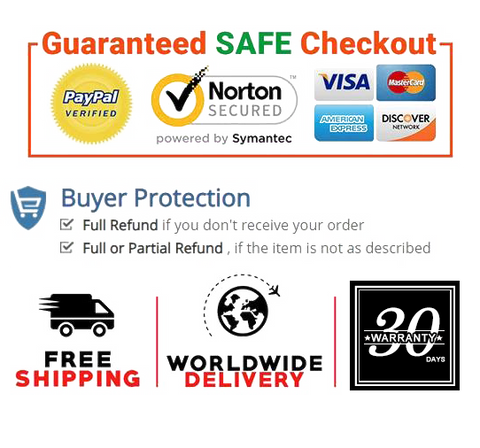 CONTOURED EARHOOK AND EAR CUSHIONS FOR WEARING COMFORT AND BASS RESPONSE - The ear hook stays put behind your ear even when you're on the move, keeping the earphone comfortably in place. The special shape and luxurious materials used for the ear cushions of these Philips headphones ensure a perfect fit for maximum comfort. They prevent audio leakage and enhance bass performance too.
27MM SPEAKER DRIVER DELIVERS BIG SOUND PERFORMANCE - Compact for wearing comfort yet big enough to deliver crisp, powerful sound, the 27 mm speaker driver is a perfect size for non-distorted listening enjoyment.
ASYMMETRIC 1.2 M LONG CABLE - The ideal cable length to give you the freedom to put device where you want. asymmetric design keeps the cable out of the way.
NEODYMIUM MAGNETS AND BASS BEAT VENTS - Neodynium is the best material for producing a strong magnetic field for greater sensitivity in a voice coil, better bass response and higher overall sound quality.Additionally, the Bass beat vents allow air movement for better sound with a deep rich bass.


Product description

Sport Headphones for Running- Ultra comfort for active use, these ergonomic headphones bring fantastic quality music reproduction straight to your ears.Product Features27mm speaker driver optimizes wearing comfort Small enough for optimum wearing comfort and big enough to deliver crisp,non-distorted sound, the 15 mm speaker driver is an ideal size for listening enjoyment.3D flexible earhook ensures secure fit in all ear sizes This 3D earhook is both soft and flexible, so it stays comfortably in place when you're active or enjoying your music on the move.Bass pipe emphasizes low tones for a clear, realistic sound Thanks to an acoustically tuned air channel that turbo-charges the bass notes, you enjoy fantastic realism and a truly involved listening experience.A 1.2m long cable that is ideal for outdoor use The ideal cable length to give you the freedom to put your audio device where you want.Extremely durable construction extends product life Thanks to being designed to take the knocks of rough use and being made from strong materials, you can be sure of an extra-long product life.Technical specifications:Acoustic system- openMagnet type -Neodymium Voice coil- copper Diaphragm -Mylar domeFrequency response- 20 – 20,000 HzImpedance- 16 ohmMaximum power input- 15 mW Sensitivity -100 dBSpeaker diameter- 15 mmType -DynamicCable Connection -two-parallel, symmetric Cable length -1.2 Connector -3.5 mmFinishing of connector.


Product information

Color      White
Product Dimensions      3.7x 1.3 x 6.5 inches
Item Weight      1.53 ounces
Date First Available     September 03, 2020