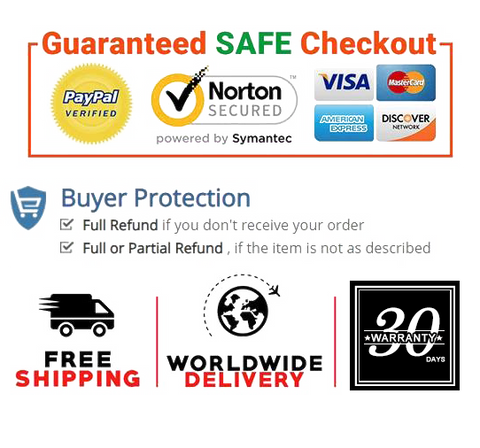 2-IN-1 DUMBBELL BARBELL WEIGHT ADJUSTABLE DESIGN-This adjustable dumbbell set comes with a connecting bar that can be easily attached to both dumbbells to transform into a barbell. There are also adjustable weights plates that lets you to customize the weight of the dumbbell/barbell to your desired setting. This allows you to efficiently use our dumbbell/barbell set for many exercises instead of buying multiple sets.
COMPREHENSIVE EXERCISE SET- Our all-in-one dumbbell-barbell set allows you to have a versatile workout. The dumbbells can be used to sculpt your arms, while the barbell setup allows you to practice dead-lifts or squats. This product is perfect for improving overall health or encouraging weight loss. It also helps strengthen upper body, core muscles, and lower body. The adjustable design makes it easy to stay fit at home.
MULTI-WEIGHT SETTING: This set comes with 12 weight plates: four 4.4 lb. plates, four 5.5 lb. plates, and four 6 lb. plates. Each dumbbell handle weighs 0.6 lbs. The lowest weight you can adjust to for each dumbbell is 0.6 lbs. with no plates attached. The highest weight with all the plates attached is 33 lbs. Weights can be added or taken off in 4.4 lb., 5.5 lb., or 6 lb. increments. The barbell rod weighs 0.5 lbs., so the barbell can be adjusted from 1.1 lbs. to 66 lbs.
NON-SLIP SAFE DESIGN: The slip resistant Neoprene allows you to feel safe and be worry-free while doing your workout. Both the Neoprene and upgraded curve-shaped handlebar allows for a better grip so you can improve your coordination and avoid any injuries or accidents. This simply designed dumbbell/barbell can be used to strength train and to build your muscles in order to avoid muscle atrophy and keep healthy.
PREMIUM QUALITY –Your satisfaction is our top priority which is why we make sure that every product you receive from us is made with high quality raw materials and is defect free. Our Adjustable Dumbbell Set comes with a 30-Day warranty for manufacturing defects. Your purchase from us is risk free. Please contact us if the product you purchased from us has failed your expectation. Our customer service will try our best to respond quickly and efficiently.


Product details

Color  yellow
Shipping Weight  66 pounds
Date First Available  August 10, 2020