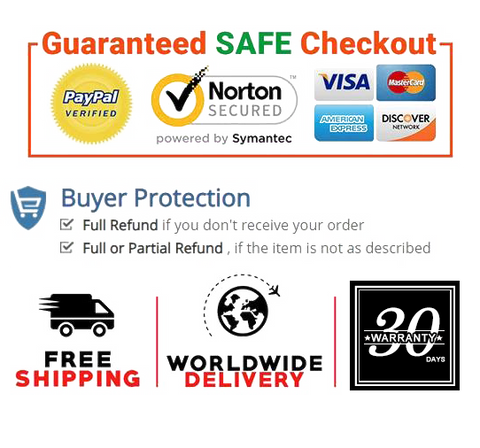 STRENGTHENS GRIP AND IMPROVES DEXTERITY: Hand exercise rings build strength in the fingers, hands, wrist and forearms. Varied activities, including crushing, pinching and extensions work to improve the dexterity of both the fingers and hands. Perfect for athletes, musicians and physical therapy patients.
PROGRESSIVE RESISTANCE LEVELS: Progressive levels of resistance allows the difficulty of each workout to be gradually increased as your grip improves.
PERFECTLY SIZED FOR A COMFORTABLE FIT: Sized to comfortably fit adult hands with an outer diameter of 3.07" and an inner diameter of 1.33". Perfectly sized for grip strength training for both men and women.
DURABLE NONSLIP SILICONE CONSTRUCTION: Hand grip strengtheners are constructed with a premium silicone material that is odorless and latex free. The nonslip rings are also tear and crack resistant for long-term use.
BAHADIR GUARANTEE: 30 day guarantee so you can purchase now with confidence.


Product Description

Premium silicone rings offer three levels of resistance for gaining strength in the hands, wrists and forearms. The BAHADIR hand strengthener rings are tear-resistant, quiet and odorless and are easily portable in the convenient nylon travel bag. Use to build strength following surgery, as a part of physical therapy or to improve as an athlete or musician.

Product Features:

Durable Construction, premium silicone rings are odorless and tear resistant
Perfect Fit, sized to comfortably fit adult hands with a diameter of 3.07"
Builds Strength, strengthens fingers, hands, wrists and forearms
Improves Dexterity, varied activities include crushing, pinching and extensions, perfect for athletes and musicians

Included in your purchase:

BAHADIR Exercise hand Gripper
Nylon travel bag
Manual


Product details

Item Weight   2 ounces
Date First Available   August 13, 2020