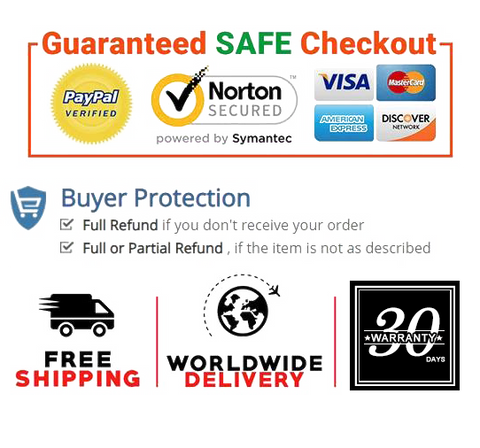 Medical Gloves – Designed for handling bodily fluids, blood contaminants, or for food service use, our latex-free gloves help provide reliable protection from infection, blood-borne pathogens, or disease.
Thick, Heavy-Duty Resilience – Crafted with a 4 mils thick TPE, these versatile medical gloves are stronger than nitrile or latex while still giving you the dexterity and control you need for needles or equipment.
Commercial or Industrial Use – These medical gloves can be used by emergency personnel, home or hospice care, lab technicians, elder care specialists, veterinarian and medical staff, and dental professionals.
Various Sizes Available – These power free exam gloves are 9.5" long, can be worn on either the right or left hand, and fit men and women equally. They also come in small, medium, large, and x-large sizes for more versatility.
The Box Order – You'll receive a total of 100 total gloves to suit any office or service need. And because they come in compact, stackable boxes, they're easy to store, and they're also disposable for quick, safe, and simple clean up.

Product description

Smooth, Loose-Fit Comfort
Latex and Powder Free
Examination or Food Service Use
Right and Left-Handed Wear
Disposable
Protect your hands and your health with heavy-duty latex-free examination gloves from Rifny.


Product details

Package Dimensions   9.25 x 5 x 1.57 inches
Item Weight   1.12 Pounds
Date First Available   March 01, 2021